Located in the central part of the Bãi Trường coastline, the Sky Villas embrace the beauty of the ocean. Isolated at a height where the air, sea breeze, and clouds converge, this place will bring to the elite the most upper-crust experience in Phú Quốc island.
Sky Villas is the latest product launched by the Regent Residences Phu Quoc, a joint luxury resort paradise project by the BIM Group and Regent Hotels & Resorts. Regent Hotels and Resorts has become the most advanced brand in the hotel system under the InterContinental Hotels Group (IHG) brand, with the acquisition of a 51 per cent stake by IHG.
Over the past 40 years, the Regent's hotel occupancy rate has consistently been above 90 per cent. Having served as home for many popular global stars such as Michael Jackson, Tom Cruise, Mariah Carey, and Lady Gaga, Regent Residences Phu Quoc is writing new colors that blend in with the culture identity of Việt Nam.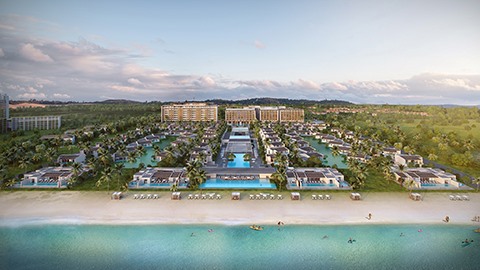 Inspired by the colorful Opal stone, the six-star project spans 15ha and includes 120 hotel rooms, 76 luxury villas, and 42 Sky Villas. The luxury villas have quickly found owners, but the latest product that is currently receiving strong attention from major investors is Sky Villas.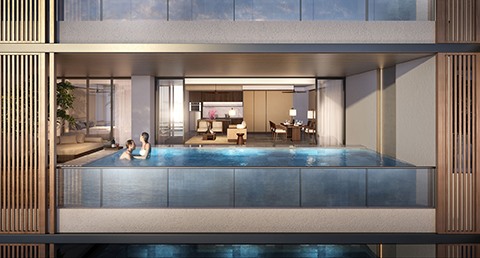 The villas offer amazing views from high floors and are replete with private privileges, inspiring freedom and creativity in its owners. The Sky Villas consist of two bedrooms, and all have panoramic views that showcase the horizon. The views are complemented by an infinity pool at each property, giving the feeling of being in a veritable paradise.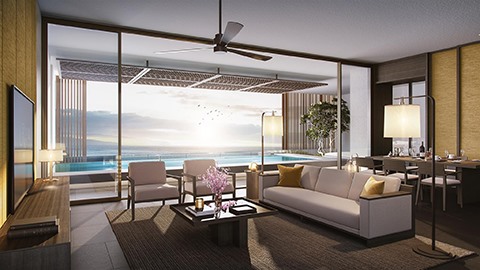 The living room is full of exquisite colours and intricate interior materials, capturing the essence of typical Vietnamese architecture in a modern but minimalist way. Each Sky Villa offers the perfect crystallisation between traditional designs and high quality materials.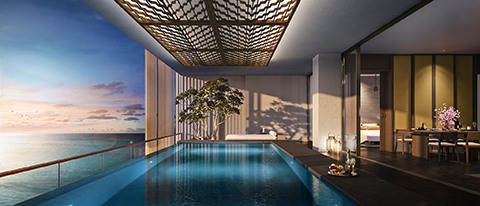 With an area of up to 28sq.m, the infinity pool at the Sky Villas is filled with emerald pearls. It is a place to enjoy the clouds rolling in during the early dawn, and is also the ideal place to watch the spectacular Phú Quốc island sunset. It is as if the infinity pool is a mirror that extends the villas out to the horizon.

In addition to the special privileges enjoyed by owners of Sky Villas, guests can also enjoy communal facilities such as the Sky Bar, the largest Gym Centre in Phú Quốc, a high-class spa that offers services in cooperation with the leading spa brand in Bali, Indonesia, and a professional butler service that meets all the strictest requirements.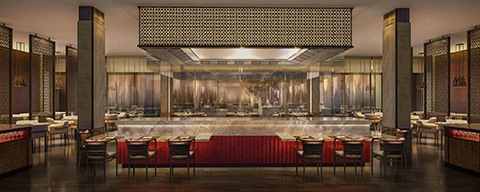 At Regent Residences Phu Quoc, food is the top priority, with world-famous chefs from Michelin-star specialty restaurants making sure that guests and owners have access to the best cuisine.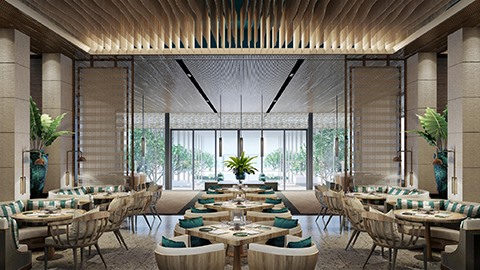 Investing in a world-class brand like Regent Residences Phu Quoc's Sky Villas is a wise decision for pioneering investors who want absolute competitive advantage in the near future.
In June 2018, Regent Residences Phu Quoc will officially launch the super luxurious Sky Villas in limited quantities, which will surely bring a new skyward spin to the typical luxury resort villa experience